Reliable Hot Tubs, Built Better
It's no longer the 1980s and we don't believe today's hot tubs should be built the same way they were then. Bullfrog Spas engineers reliable modern hot tubs, manufactured with cutting-edge technology.
Bullfrog Spas are born from hi-tech design technologies and the finest modern materials. The durable support structure is precision-formed from long-lasting composites instead of wood. Ergonomic seating environments are conceptually designed with cutting edge 3D software, then hand-finished and formed into a strong acrylic surface. Each spa is finished with reliable components and is backed by the best hot tub warranty available today.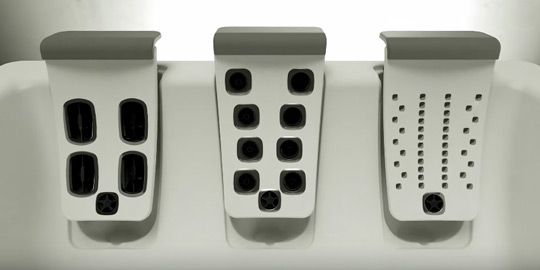 THE ONLY HOT TUB DESIGNED JUST FOR YOU
Peaceful body, peaceful mind, peaceful home™
Bullfrog Spas® are premium hot tubs designed to provide a peaceful body, peaceful mind, and peaceful home. Engineered with an ultra-efficient patented technology called the JetPak Therapy System™, this is the only hot tub that can be completely personalized to fit your unique body and lifestyle. Your Bullfrog Spa offers more hydromassage options that any other spa while providing the best energy efficiency and reliability. All of this in a truly beautiful spa that will bring joy to the whole family and enhance your home.
Learn More About the World's Best Hot Tub
Request Your Video or Brochure Today!
Bullfrog Spas has re-imagined water and changed the hot tub forever to give you the only spa customized specifically for your body and your preferences. With the JetPak Therapy System™ you get a perfectly personalized spa to fit your distinct lifestyle.
Discover how you can improve your body, mind and relationships.
Request "Water Reimagined" or your full-color brochure!*
Next Steps...
Built to function reliably and simply for years to come.